Well I have been doing some remodeling at my dads veterinary hospital the past few days and I figured it would be cool to fire up the Xray and do some things with it.
Today I only got the H&K USP compact and a Thermold AR-15 mag loaded with 20 rounds of 5.56mm, Im going to do some shotgun shells and my M4 with the Aimpoint scope because X-rays can penetrate aluminum and it should show just the insides of the rifle and the scope.
The AR mag, Nothing that awesome but you can see inside the first bullet where it is not overlapping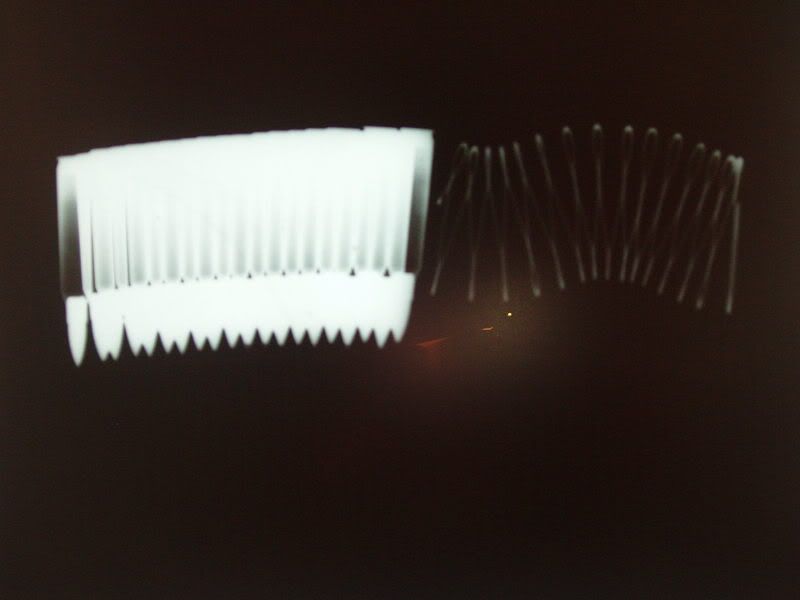 H&K USP, so much thick steel you cant see anything in it..
Going to take some more stuff Monday, Any requests?