Jeremy said:

How about an advanced tech stock with pistol grip forarm and a barrel shroud with ghost rings.
Thats who I got my stuff from
to change my old boring Remington 870 into a mean looking weapon that any winey librial could proudly call a "street sweeper" (TOP)
Same with that mossberg 500C cruser there under it, the stock pistol grip hurts like hell when you fire it so I added the forward pistol grip.
Also note the "SO CALLED" SKS bore cleaner in the top center of the picture near the cell phone charger and the cat fud...no... not that, yea they rope... how is this clean your barrel?!?!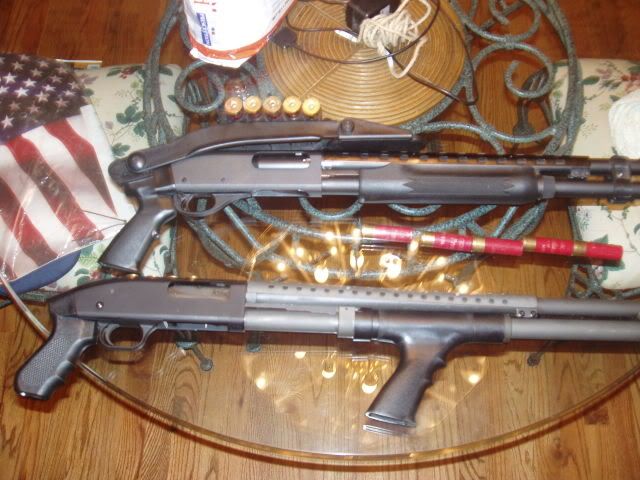 http://www.atigunstocks.com/product-winchester.html