Discussion Starter
·
#1
·
This is contenued over from the paintball forum, it was kinda off topic so I figured I would put it in here.
First one is a Tipmen 98 custom looks brand new.... because it is.. Comes with flatline and nito tanks (10 times better than useing CO2)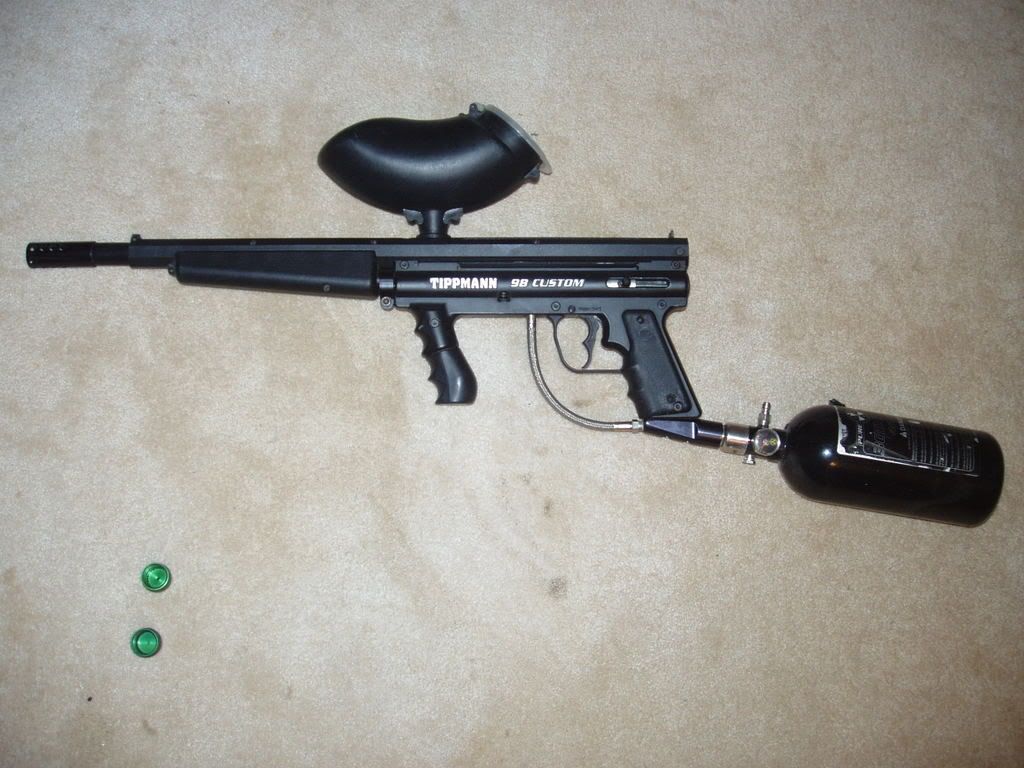 Spyder EM1, All electronic, upgraded computer chip set All kinda settings from rate of fire, 2-6 round burst, Full auto, semi auto, and I think it may have reactive trigger, Il check on that to... Comes with brand new HUGE Nitro tank and powered hopper as well as a Freak barrel (One of the best barrels)
One thing about this, the switch is taken out I can rewire it easy it will take 5 min to do the switch. Paintball hit right in the switch and it broke it so I removed it, never got to replace it but they sell them at any electronics store.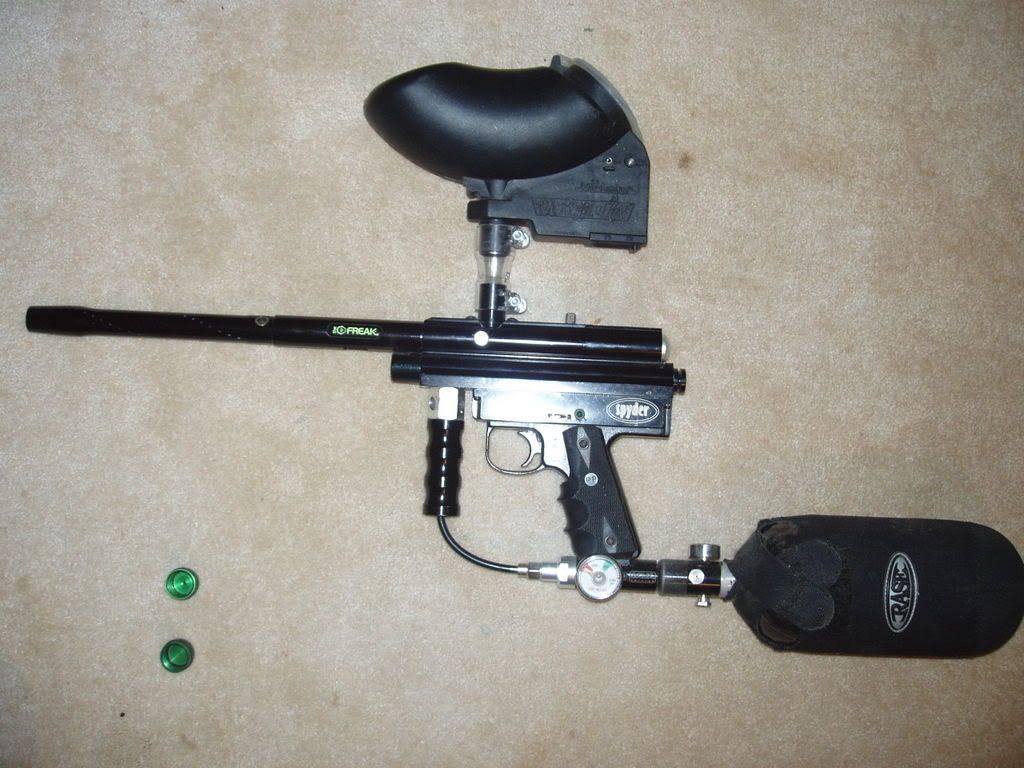 I will try and find some prices tonight... if not after I get off work tomorow.
I also have a bunch of 9oz and one 20oz CO2 tanks, a remote (Hose to Co2 or nitro) and a cool backpack that holds like 800 rounds of paint and the Co2/Nitro tank with the remote hose going from gun to back pack.