Discussion Starter
·
#1
·
I stopped by Airsoft Extreme Torrance tonight and was able to checkout a new add-on stock kit for the Tokyo Marui M14 series!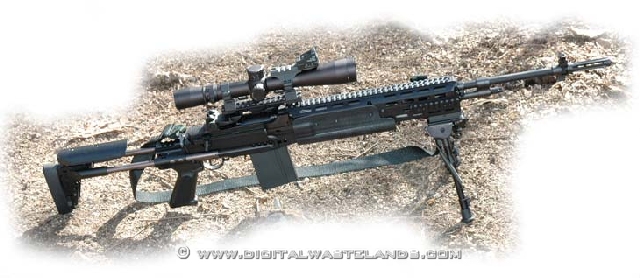 This kit is made by an airsoft mfg called Trigger Happy and is a replica of the Sage EBR (Enhanced Battle Rifle)/Mark 14 Tactical Stock/Accurizing System. AEX has only 1 prototype in stock, but more are on order.
So if your a fan of the larger 7.62 NATO style M14 style rifles, butr would like a more compact version, this kit is for you!
The kit itself is well built. The lower stock is 1 piece machined aluminum. The sliding stock is all metal as well with very positive catches. The kits
installation intstructions
look very stright forward and this seems to be a 100% drop in replacement stock system (Meaning no mods required for you your TM M14)