Discussion Starter
·
#1
·
This thing has bothered me for as long as I have had the parts for this rifle Im sick of asking EVERYONE and finding out ziltch about what the hell this thing is used for on my rifle. Its to thin for a sling to attach on it and it always catches on everything.
I forgot what H&K called it but it was some stupid name that did not tell what it was.
So I turn to you gunnys.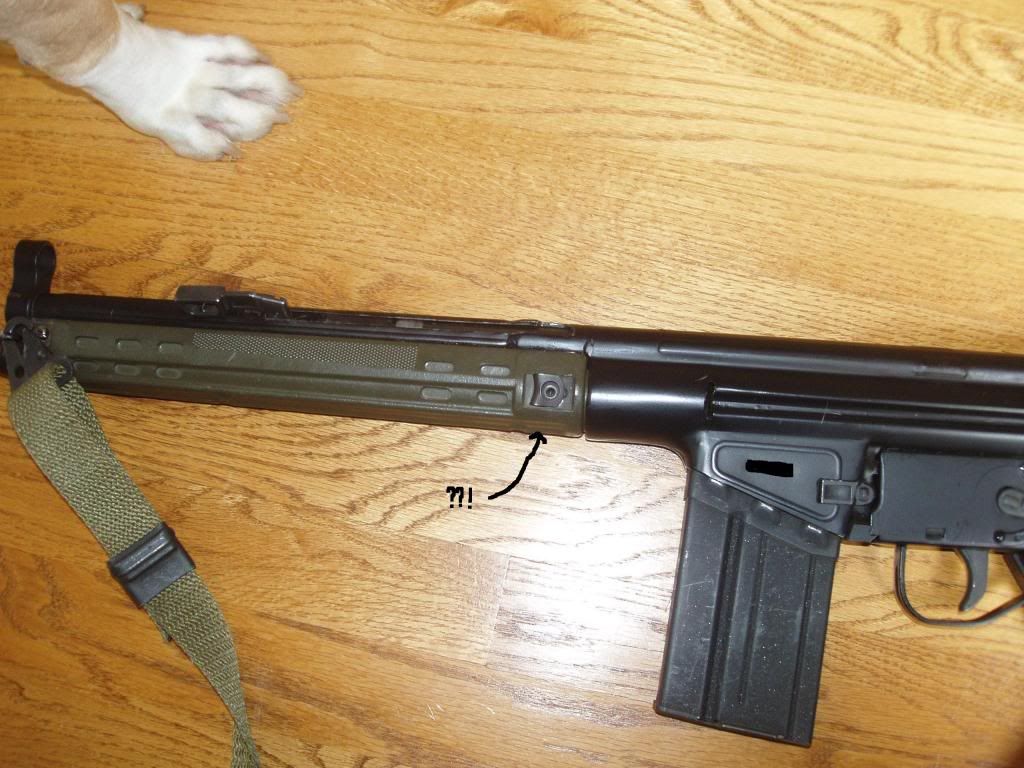 What is this thing used for? I see it on airsoft guns and on this H&K forearm.
rofl, I did not even see the dog paw in the corner!