Who out there has animals? I basicly grew up in my dads animal hospital with dogs and cats so I enjoy the company of my dogs much more than some people.
This is Bo or "Battle Bo"
Bo likes guns...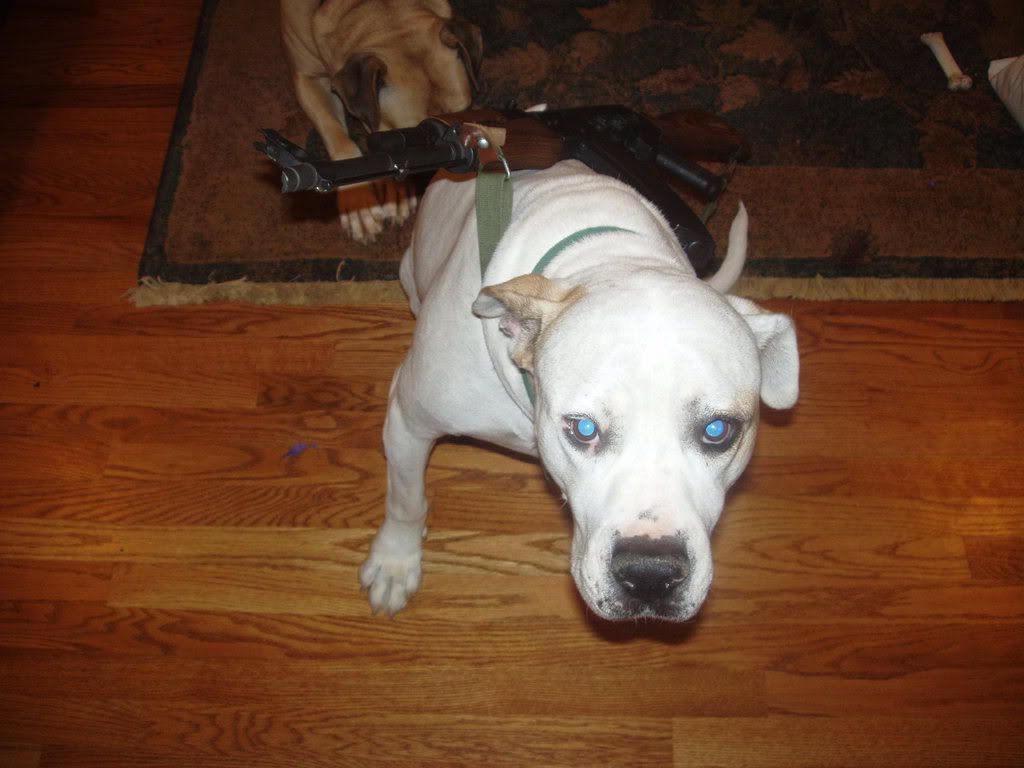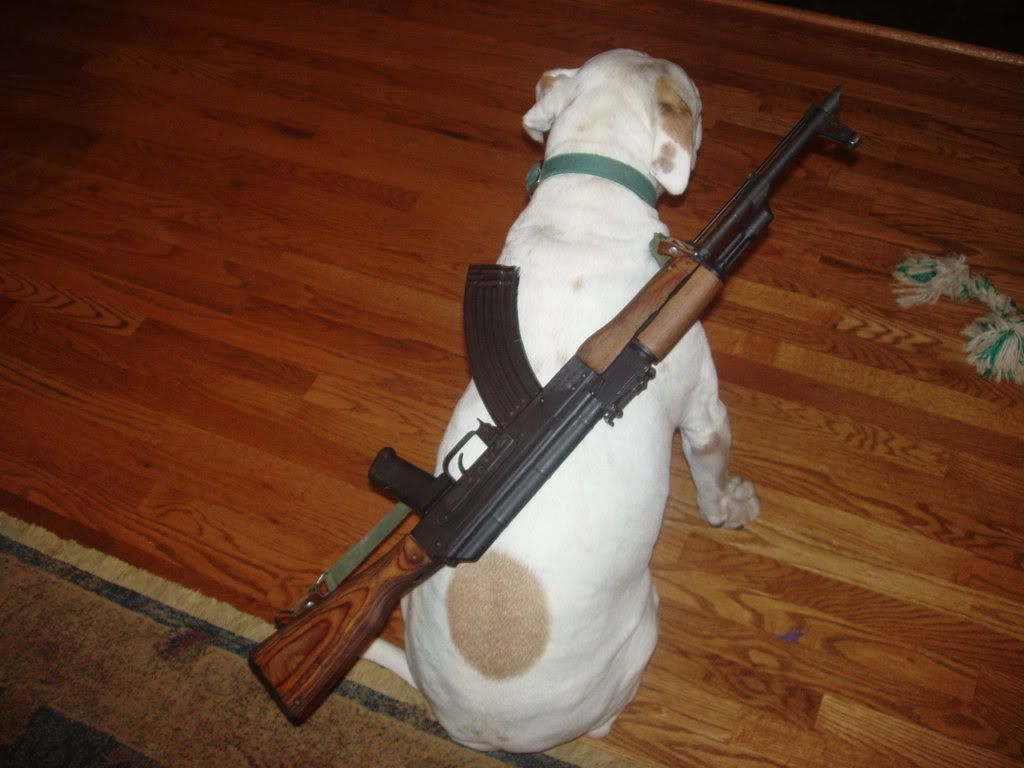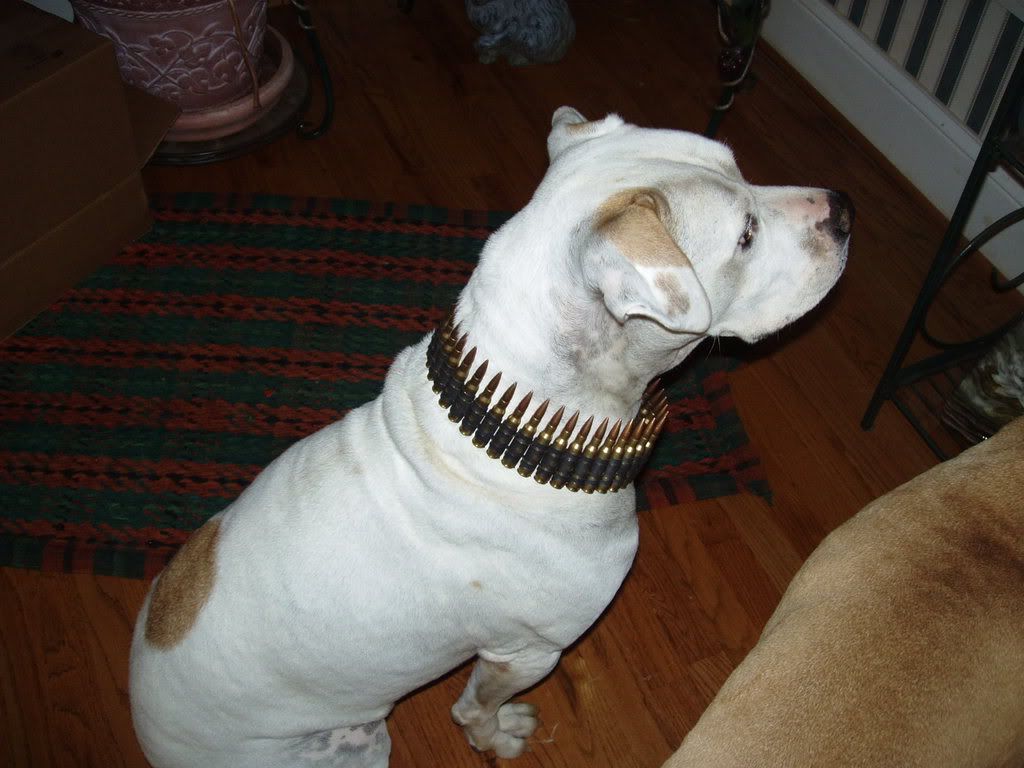 Theres another dog but I dont have any pictures on this computer.
This is fatcat, fatcat well... eats...