Discussion Starter
·
#1
·
As reported at LiveJournal.com:
So I nearly got killed today...*UPDATED*
My neighbor accidentally put a .44 Magnum round though my wall. It missed my head by three inches. It started in his bathroom, went through the mirror, went through the closet on the other side, blew through that closet door, traveled across his hallway, blew through our common wall, richocheted upward off my computer desk, and lodged in the doorframe.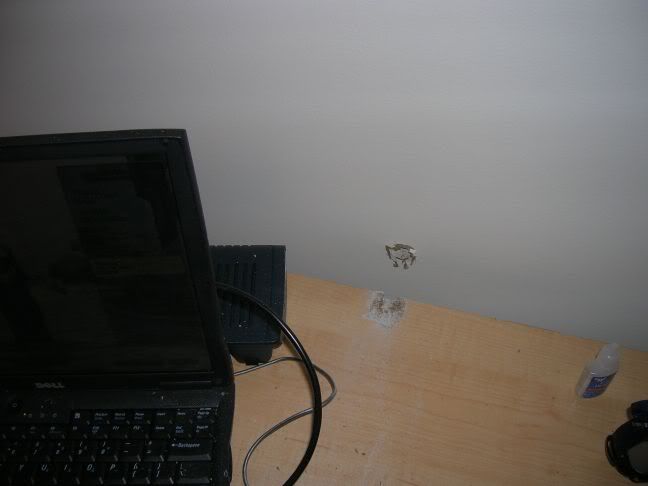 The whole sad and stupid gun owner story can be found at;
http://antiotter.livejournal.com/144625.html
Please people be careful be you in your own single family home or wherever.
- Janq
P.S. - No, this is _not_ me.