Discussion Starter
·
#1
·
...If not impossible in a protracted fight.
Open hand is for the lose get hold of something, anything, to use as a defensive weapon ASAP assuming you can't escape/evade.
First here's a video via Google that was posted at WarriorTalk.com;
http://video.google.com/videoplay?docid=-3314413849946719103&q=knife
Second take a look at these pics but read the explanation first.
Knives and other cutting/piercing weapons are no joke and should not be taken lightly.
LEO @ WarriorTalk said:

The man is apparently a California deputy (I don't recall where at the moment) who was attacked either off-duty or while in plain clothes (it was not spelled out).

It was suggested that he was a trained martial artist who recognized the knife threat, had time to disengage, but let his "dojo mind" get the better of him.

If the last part holds true it looks like he was off-duty, without gun, and willing to go hands on with a knife weilder.

He lived to learn (and teach) a painful lesson. I don't know about the perp...

http://www.warriortalk.com/showthread.php?t=11974
Now be for warned these images are GRAPHIC and not at all for the squeamish or for view if children are within viewing range....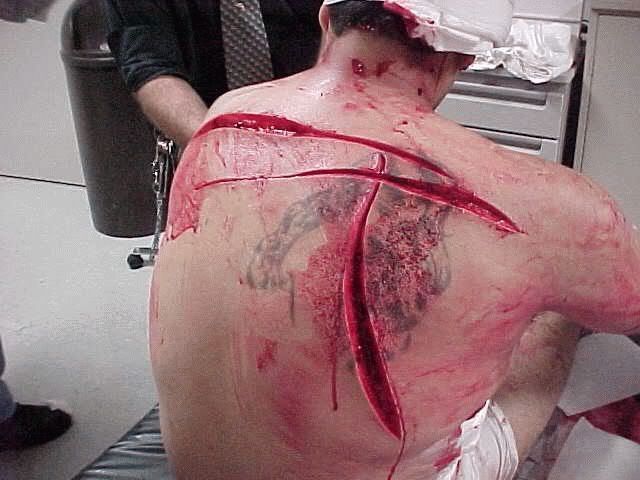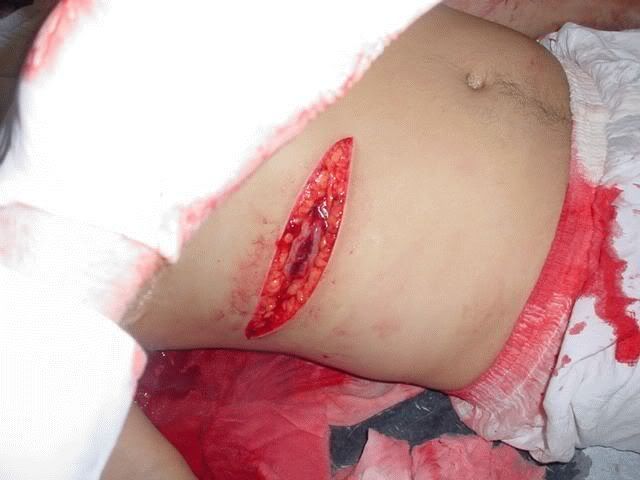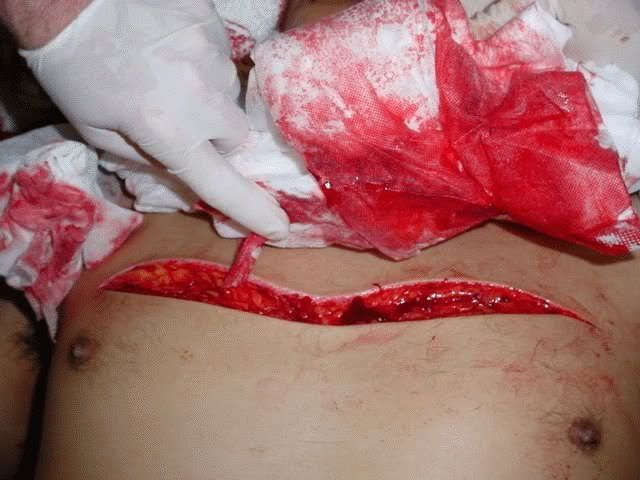 - Janq has been stabbed during a fight, in the back, with a pencil...and it hurt like hell