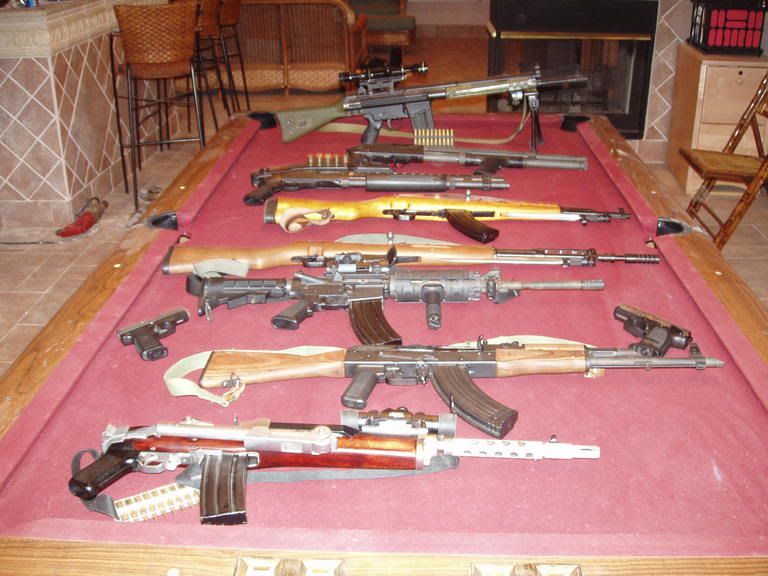 Mossberg 500 cruser model with forward grip
Remington 870 12Ga with AT top folding stock
SKS para model from China
Yugo SKS
My custom built M4 with RAS 4 handgaurds and aimpoint sight.
Right H&K USP compact in .40
Left Kahr P9 9mm
WASR-10 I had to get after selling my AMD-65 for twice as much as I payed for it, I figured I needed an AK
Rare preban mini-14 side folder with red dot scout setup.
Closer of my M4.... yea that wallet was emptyed from that gun....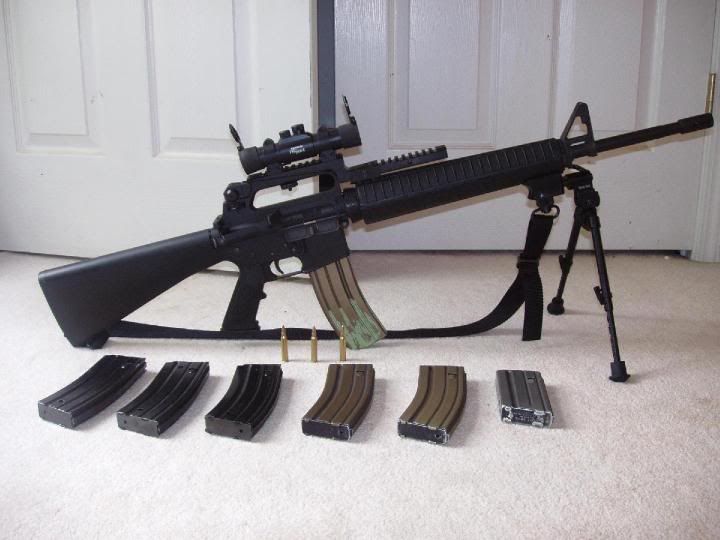 AR-15 A2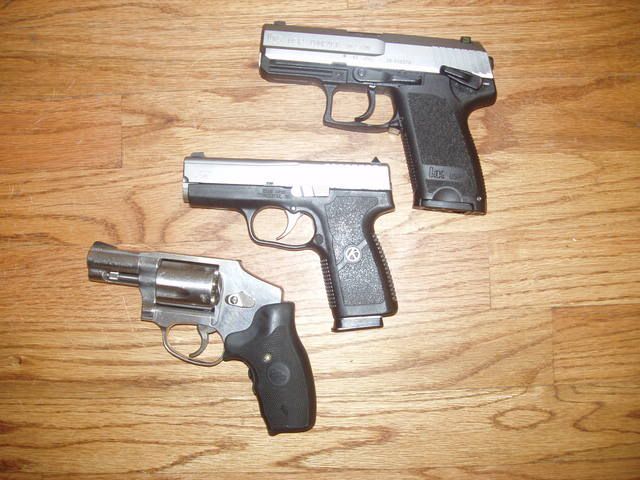 H&K USP
Kahr p9
S&W .357 mag with laser grips.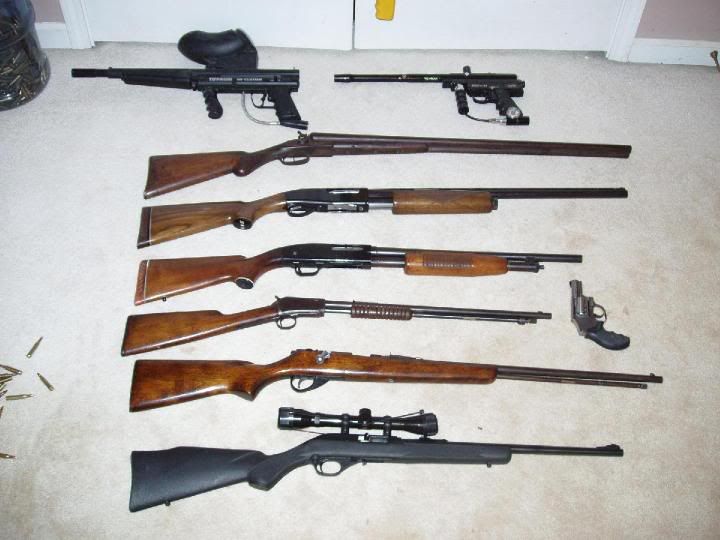 Few other I dont feel like nameing right now.
Class two Pen gun in .22, and dirty finger nails from cleaning off the carbon build up inside the AR-15 bolt.... and a messed up wall from our dogs we have to keep in this room who a few weeks after tore a massave hole through both sides and got out....
I will post the rest when im more than half awake.