lol cuz they assume most people who would buy an $85.00 tactical light would know.
They take 2 x CR123A 3volt Photocell lights. All decent tactical lights use this same cell. Throws out alot of lumens, but the battery life is limited to 1-2 hours continuous use.
This specific weapon light is a copy of the Streamlite M3 weapon light which is about 2 x more expensive. The G&P light is a very good light and I've even used it on my real USP without fail. These use a real Surefire P60 bulb, so bulb replacements are relatively easy.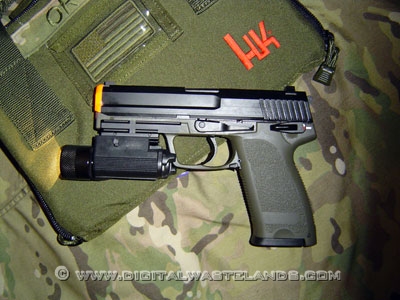 On KWA USP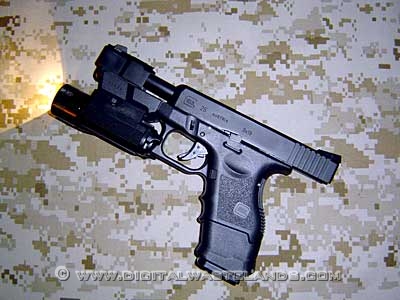 On Glock 26 Advanced
There's another airsoft company called G&G that also make a copy of this weapon light. Not as good in design or build quality though.