Came across an alternative to the ITI M6 over at AEX a few days ago. Just as in
Fatcats Rico Alpha-9 review
, sometimes you come across these replica brands, that are as good and a fraction of the cost of the original versions.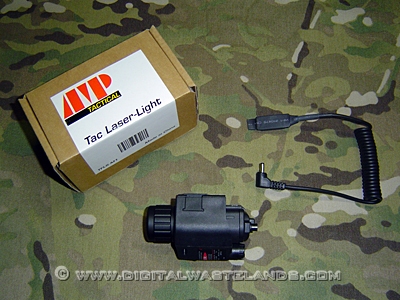 AEX Linkage
.
AEX sells the units around $85.00, which is significantly cheaper then an ITI M6. This is a Xenon Weapon Light with Class IIIa all in 1 unit. The AMP version does not have the ITI style rear toggle switch, but it does include a coiled remote pigtail switch. When the coiled remote is connected, it auto disables the on board on/off switch. It uses 2x CR123a batteries and is almost as bright as a Surefire Nitrolon G2 or ITI M3.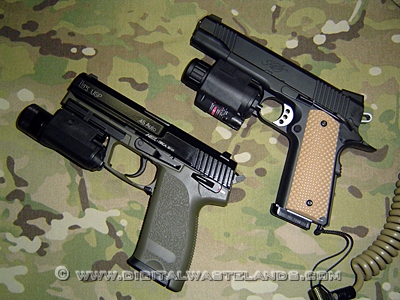 Took it to the range this morning to see how it stood up to some real steel action. Tested mounted/fired on:
Kimber Warrior - .45ACP
SA XD 5" - .45ACP
S&W M&P - .40 S&W
Sig P226 - 9mm
Bushmaster Carbon 15 - 9mm
Berretta CX-4 9mm
The Light/Laser unit held up well. Laser windage/elevations position did not move due to recoil, always stayed on target. Light was not effected by recoil. Showed no signs of dimming or any electrical problems during firings. There are no noticeable sings of wear when compared this unit to a "virgin" unit. Gun powder residue needs to be cleaned out though ;(
Will be testing on rifle calibers soon. Just gotta find a relatively close, rifle friendly range in SoCal ...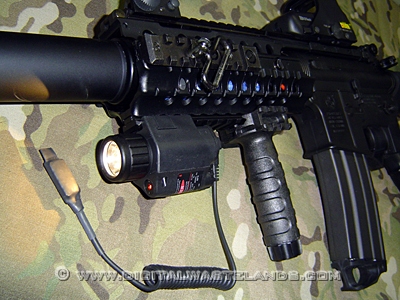 DISCLAIMER!
This unit has only been through a couple hundred rounds of firing in 1 day. While it held up suprisingly well, I think I need to a few more range trips to really test the durability. There are a few other units out in the field also being tested on real rages too. Will post more later.