Discussion Starter
·
#1
·
This is before the koala bear lol
A couple of rem 700's and a win 70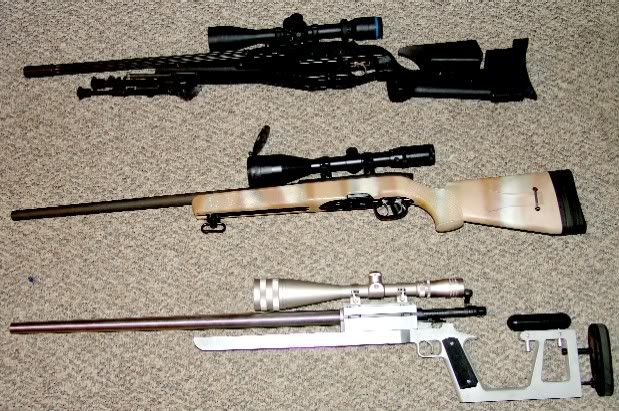 a remy in a blaser tactical stock and a pair mean 22's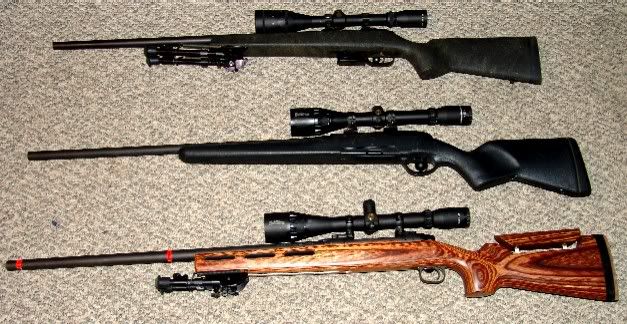 3 savages, the bottom 1 is no longer in my posession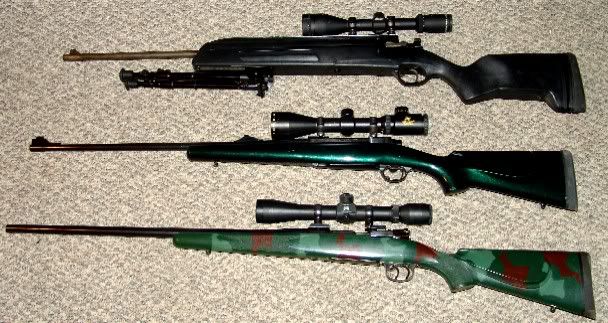 The top 1 is a win m70 action in a steyr scout knockoff stock I put together for a buddy.
The green gobblin is a rem m7
camo is a rem 700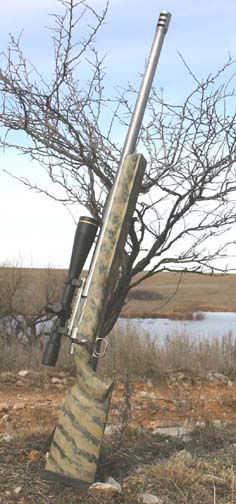 This began life as a sake trg42 before I got my hands on it now it's a 300 pegasus. But it has a different paint job now.
As you prolly noticed I like to play with them lol and I hate wood stocks
I got a bunch more but only got pic;s of these rigght now so I'll add eventually