last time I got drunk I ate some ravioli and thought it would be fun to play with masking tape....no one was kind enoughto stop me.
As for gun related shit here is Kilbie, lil' Kilbie, me, and my roomie Matt at the range a few days ago. We are hardcore...it was about 25 degrees out and we shot for about 3 hours. You can see that I am red as hell from teh cold, and I stand funny while trying to shoot my steyr at a 12in by 12in target 100 yards away.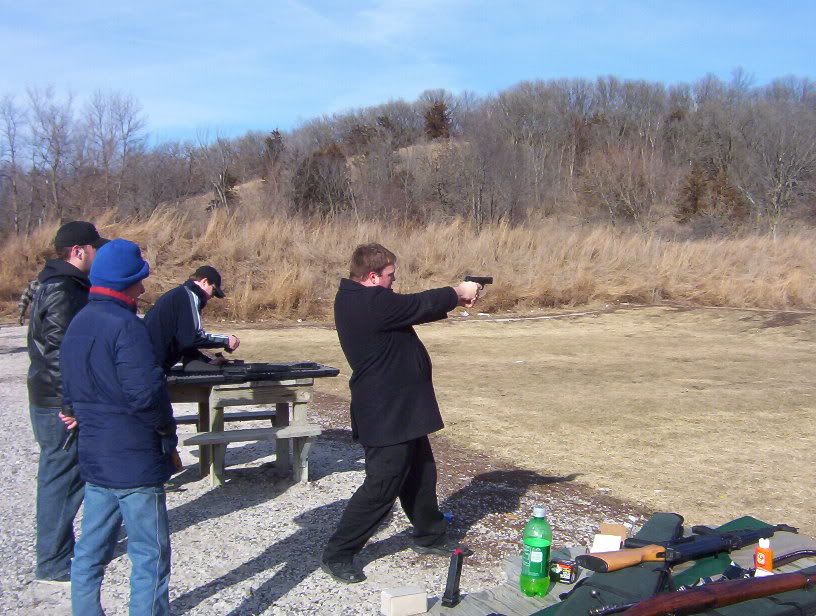 my goofy standing ass..why does no one tell me im limboing while shooting?
matt with his yugo sks we just got working again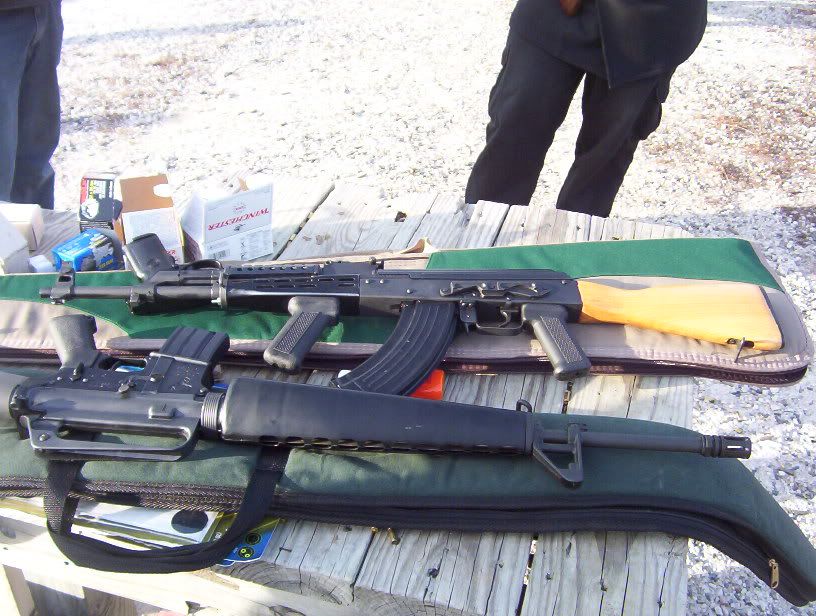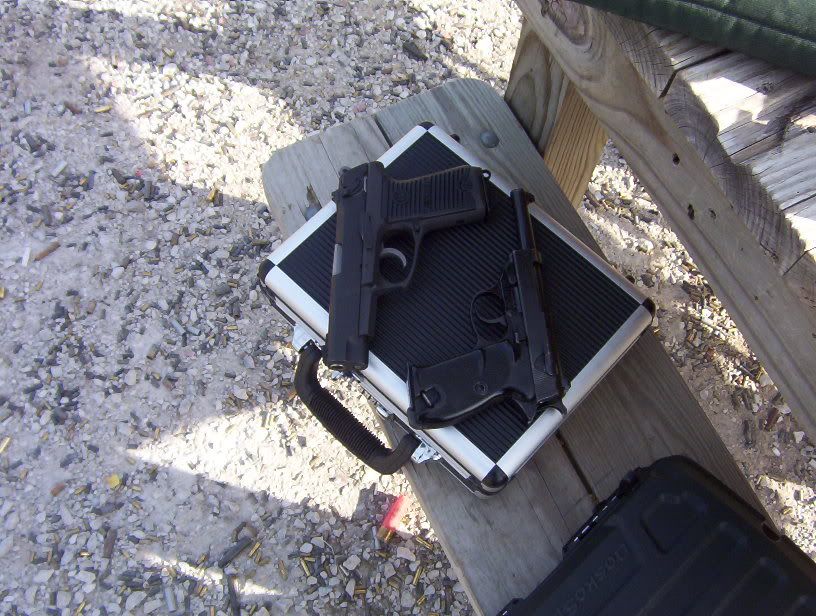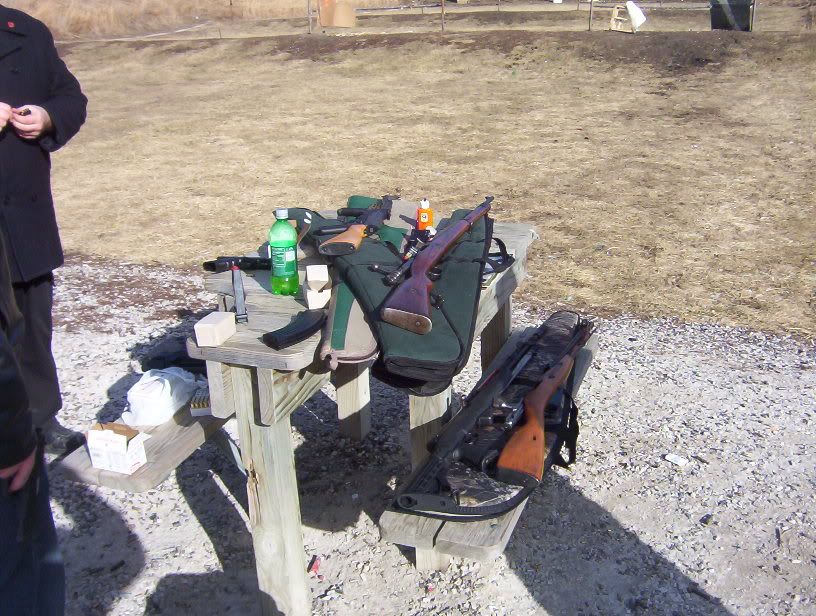 The toys we had..
and lil' Kilbie's oddd pose that looks alot like a shggy, cold weather version of Daniels....even has the same guns(ak, AR)